Ex-Atlanta Braves Star -- PRIZED CATCHER'S MITT STOLEN ... Doctor Arrested
Ex-Atlanta Braves Star
PRIZED CATCHER'S MITT STOLEN
... Doctor Arrested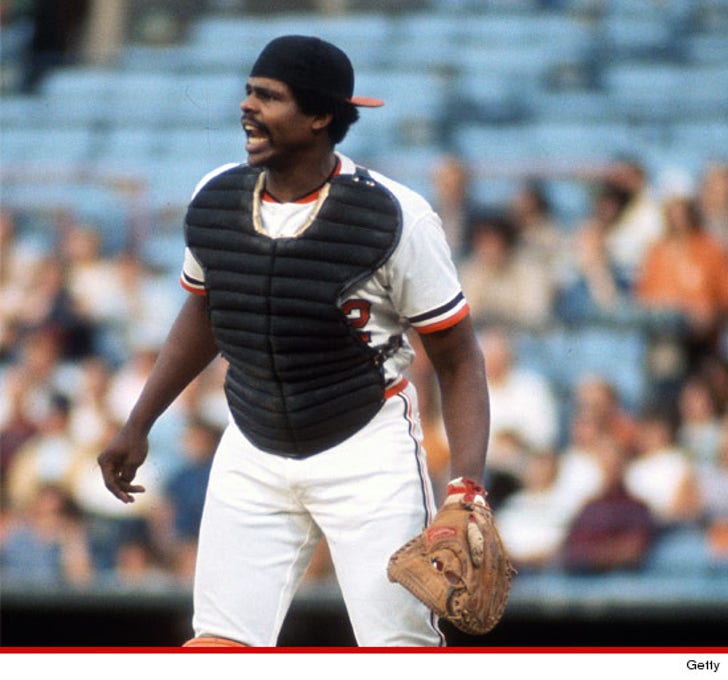 EXCLUSIVE
The widow of late Atlanta Braves catcher Earl Williams says her trusted doctor robbed her blind ... stealing her husband's jewelry -- even a prized catcher's mitt, this according to court docs obtained by TMZ.
Williams (the 1971 National League Rookie of the Year) passed away in January at the age of 64, following a battle with cancer. And after he died, Earl's wife Linda says she began to notice several items had gone missing from her NJ home -- including $20k in jewelry and Earl's favorite catcher's mitt.
She claims a baseball signed by Earl's former teammate Hank Aaron was also MIA.
So, Linda called police ... and after a quick investigation, cops arrested Lynda Stambaugh-Lupo -- a doctor who had been making housecalls to treat Linda's lymphedema.
We spoke with Linda Williams ... who tells us cops discovered most of her missing items at the doc's home -- and they've already been returned.
As for the doc, she's been charged with the 3rd degree theft -- and faces up to 5 years in prison if convicted.
And there's this ... according to the New Jersey Board of Medical Examiners, Stambaugh-Lupo was not properly licensed to be practicing medicine at the time she was treating Williams, because her license was revoked in 2008.
We reached out to the doc -- but she had no comment.