Brooke Mueller's Team -- Jail Charlie Sheen!
Brooke Mueller's Team
Jail Charlie!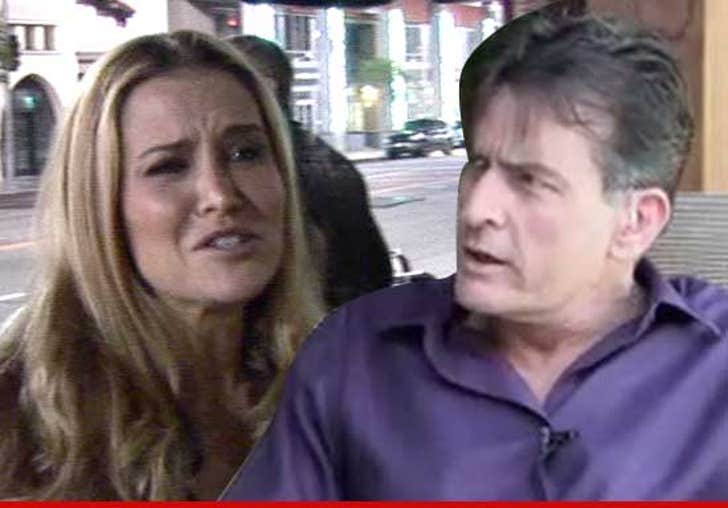 EXCLUSIVE
Charlie Sheen could go to jail because of his tirades against Brooke Mueller this morning on TMZ ... because we've learned Brooke's team will ask a judge to throw the book at him.
Charlie spoke to us this morning and unloaded on his ex-wife, calling her a dangerous and evil whore who's putting their sons in danger with her abysmal parenting skills.
Brooke's team is livid, because everyone involved in the custody and guardianship cases are bound by a gag order. NO ONE is supposed to talk about the cases. We're told Brooke's team will ask the judge to sanction Charlie, and that could include sending him to jail for contempt of court.
Our sources say Brooke's team is especially angry because Charlie's diatribe came the very day Brooke was getting the kids for the first overnight visit since she entered rehab.