Gary Kubiak -- Houston Texans Head Coach COLLAPSES During Game ... Carted Off Field in Extreme Pain
Texans Head Coach
COLLAPSES During Game
Carted Off Field in Extreme Pain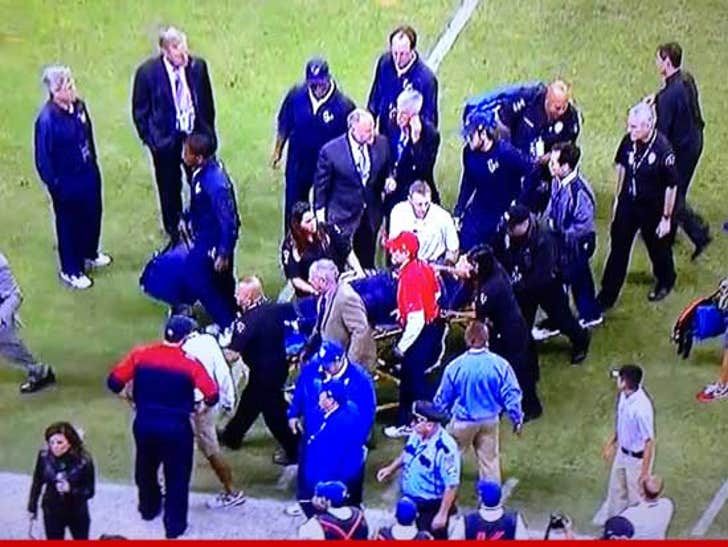 Breaking News
Houston Texans head coach Gary Kubiak COLLAPSED as he was walking off the field during halftime of the "Sunday Night Football" match up ... and was carted off the field while appearing to be in extreme pain.
Medical personnel immediately ran over and began treating the 52-year-old coach, who couldn't sit up or even open his eyes.
So far, it's unclear why Kubiak collapsed -- according to NBC, Kubiak has no history of heart problems.
As he was wheeled off the field, Kubiak was talking. He was put into a waiting ambulance, which raced to a nearby hospital.
Texans assistant coach Wade Phillips, who took over the head coaching duties, said Kubiak appeared to be OK, and went to the hospital just to be safe.
A rep for the Texans says Kubiak never lost consciousness. His family is with him at the hospital.