Dwight Howard -- Fan Detained After Striking NBA Star with Basketball
Dwight Howard
Fan Detained
After Striking NBA Star with Basketball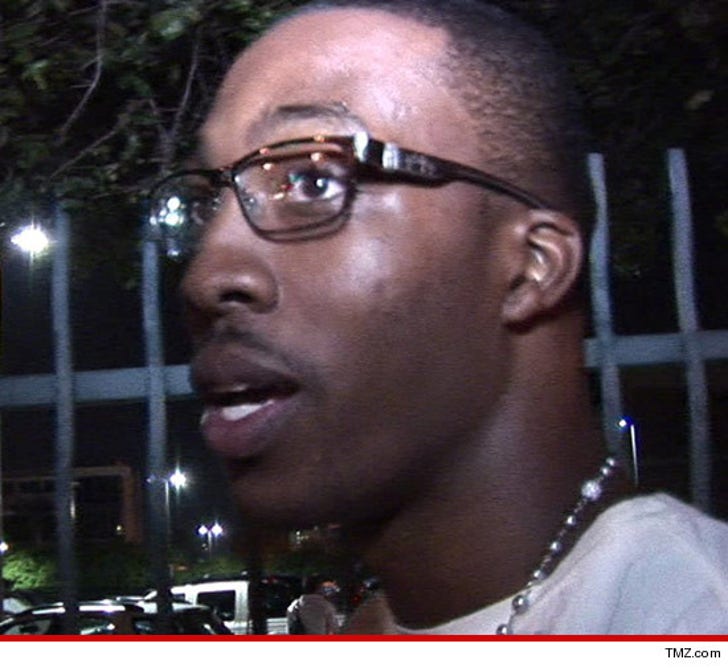 EXCLUSIVE
Dwight Howard was hit in the head with a basketball Monday night ... a basketball that came from the stands ... and he was so pissed, he called in the cops to hunt down the offender, TMZ Sports has learned.
Multiple sources tell us ... the Houston Rockets star was walking toward the tunnel to the locker room at Staples Center after losing to the Clippers Monday night when a basketball came out of the stands and smacked him in the head.
We're told Dwight was furious ... believing whoever had the ball hurled it at him on purpose. Dwight immediately went to stadium security to report the incident and pushed for the offender to be arrested.
Sources say security found the person who had the ball -- a 22-year-old man -- and detained him inside the stadium to conduct an investigation. We're told the LAPD was also involved.
The man maintained that he was an autograph seeker and just wanted Howard's Hancock on the ball -- but lost his grip and accidentally dropped it on the NBA star.
We're told cops found video footage of the incident -- and upon review of the tape, determined the whole thing was an accident that was blown way out of proportion. The man was eventually released.
A rep for Staples Center tells TMZ ..."At the conclusion of the game there was a perceived incident between a patron and Dwight Howard and in accordance with building policies the patron was ejected."