Dez Bryant -- Cowboys Star Buys PS4s for Walmart Midnight Doorbusters
Dez Bryant
WHO WANTS A PS4??
Cowboys Star Buys Game Systems for Walmart Doorbusters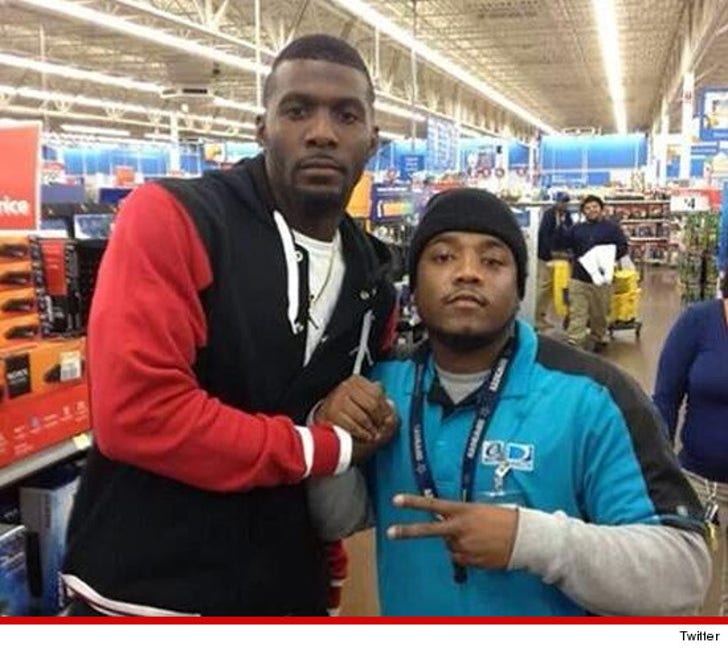 Breaking News
Call him Santa Bryant ... 'cause last night, the Cowboys wide receiver hit up a Dallas Walmart and picked up the tab for several gamers who were waiting in line for a PS4.
According to people in the store, Dez showed up unexpectedly and hooked up at least 6 people who had been anxiously waiting for the console to go on sale at midnight.
We spoke to the manager who tells us ... the store only had 9 systems for sale, and DB bought every single one of them for the people in line.
We're told staffers had no idea Dez was coming -- they were shocked -- telling TMZ, "It was a random act of kindness."
It's unclear if he bought one for himself -- but the gamers were pretty stoked ... some even went to Twitter to sing Dez's praises.
Of course, today is the big day ... PS4 has officially been released to the public.
As we previously reported, Miguel Cabrera got his a day before the normies -- he'll need the head start if he thinks he's gonna stand a chance in the new "Call of Duty" game.