Jameis Winston -- Accuser Leaves FSU After Rape Allegation
Jameis Winston
Accuser Leaves FSU
After Rape Allegation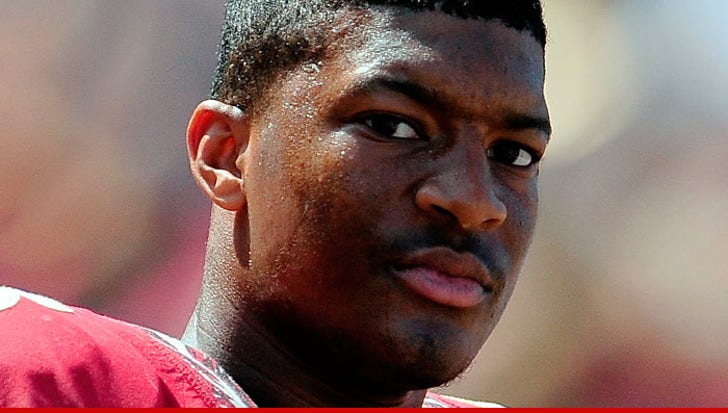 EXCLUSIVE
The student who claims she was raped by Florida State quarterback Jameis Winston has left FSU in the wake of the allegations ... TMZ Sports has learned.
We spoke with the accuser's attorney who tells us the woman was attending classes at Florida State up until LAST WEEK ... when the story broke that Jameis was named in a sexual assault case.
As we previously reported, the victim claims law enforcement warned her to back off the case because Tallahassee is a "big football town" ... and once the news got out, she decided it wasn't in her best interest to stay at the school. It's unclear if she plans to return.
However, the lawyer says the victim and her family are very aware of the negative comments being made about her ... and that's why they decided to issue a statement to the media yesterday defending her case.
Despite allegations of a police cover-up, we're told the victim and her family are still confident justice will be done.
10:15 AM PT -- Jameis Winston's attorney just spoke at a news conference this morning, admitting his client had sex with the accuser ... but he insisted it was consensual.