Jameis Winston -- DNA Matches Sample from Accuser's Panties
Jameis Winston
DNA Matches Sample
from Accuser's Panties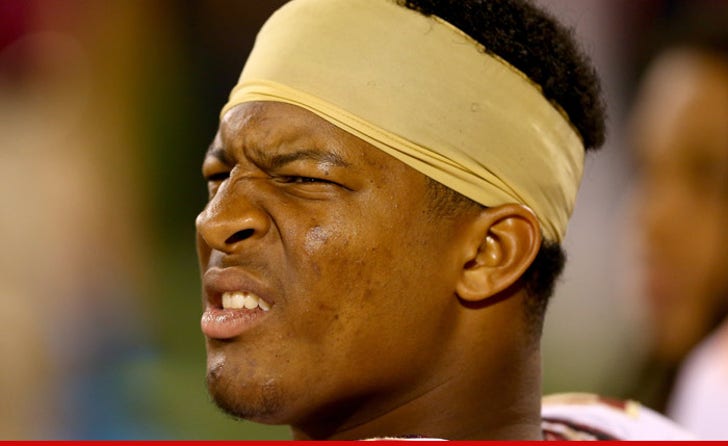 Breaking News
A DNA sample from Florida State quarterback Jameis Winston MATCHES a sample provided by the woman accusing him of rape ... this according to law enforcement.
The Florida Department of Law Enforcement completed a DNA analysis, which was verified by TMZ Sports and ESPN, and there's only a 1 in 2.2 TRILLION chance that the DNA is someone other than Jameis.
The woman's DNA was collected from a rape kit which was taken on December 7, 2012 ... when she first reported the alleged incident to police.
As we previously reported, the case stalled for nearly 10 months (which the victim chalks up to police corruption) ... but once it got moving again last week, Winston submitted his own DNA via cheek swab.
Of course, the DNA match doesn't necessarily prove Jameis raped the woman -- but it does show they most likely engaged in sexual contact.
TMZ Sports broke the story ... sources in the State Attorney's office thought something was fishy about the way cops were handling the investigation because it sat for so long.
And now, the victim is echoing those thoughts ... saying she was told by investigators to back off the case because Tallahassee was a big football town and she was opening Pandora's Box.