Kobe Bryant -- Lakers Sign Kobe to 2-Year Extension
Kobe Bryant
Lakers Sign Kobe to 2-Year Extension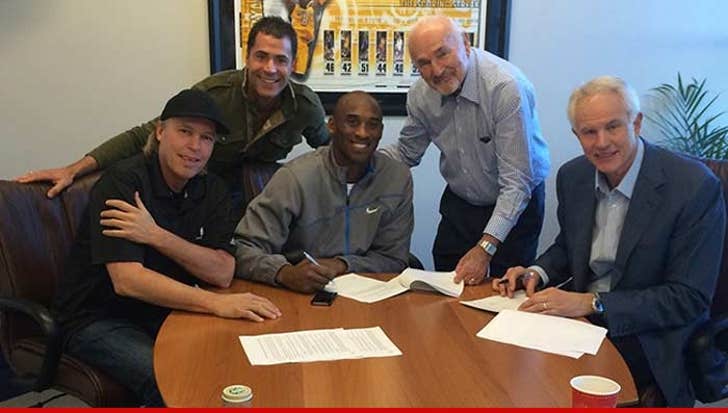 Breaking News
Kobe Bryant just inked a deal to stay with the purple and gold for another two years ... TMZ Sports has learned.
L.A. Lakers general manager Mitch Kupchak says the team has signed Kobe to a 2-year extension. The terms of the contract were not released.
The 35-year-old NBA legend was already set to make more than $30.5 million this season.
"This is a very happy day for Lakers fans and for the Lakers organization," Kupchak said. The team is confident Kobe will finish his career as a Laker.
Moments ago, Kobe tweeted out of a pic of his signed contract -- along with the hashtag "Laker4Life."
If Kobe completes his contract, he will be the longest tenured player with a single team in the history of the NBA -- overtaking John Stockton, who played 19 seasons with the Utah Jazz.