Beth Chapman -- Slut-Calling Case DISMISSED
Beth Chapman
Slut-Calling Case DISMISSED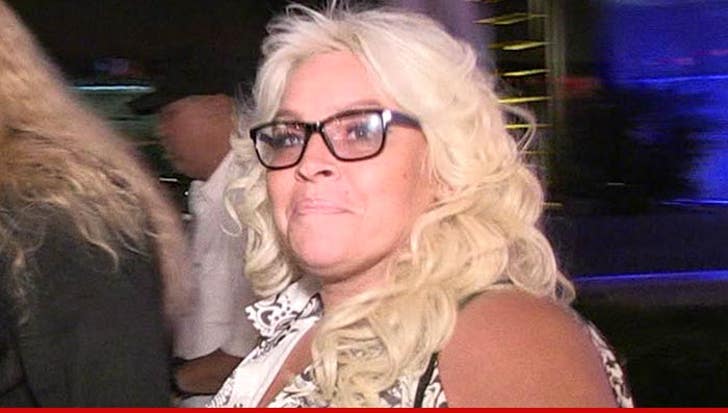 Breaking News
Beth Chapman will NOT face any punishment for calling a teenage girl a slut and a whore and other choice names .. because officials in Colorado have decided not to prosecute her.
As TMZ reported ... Chapman -- wife of Dog the Bounty Hunter -- got into a verbal smackdown with the girl back in July during a fishing trip to Monument Lake, CO.
According to police, Beth got pissed when the girl and a male friend drove dangerously close to her family while walking near the lake. She and the girl started arguing ... and Beth allegedly ripped the girl a new one by calling her all kinds of bad names.
The girl filed criminal harassment charges against Chapman ... because using "coarse language" can be considered a crime in Colorado in some situations.
But the DA apparently didn't see it that way .. because the charge has now been dismissed.
Chapman's not sorry for any of it ... and says she'll always aggressively protect her family.