Conrad Murray to Michael Jackson Estate -- IT'S YOUR FAULT I'm Blabbing About MJ's Penis
Conrad Murray to MJ Estate
IT'S YOUR FAULT
I'm Blabbing About MJ's Penis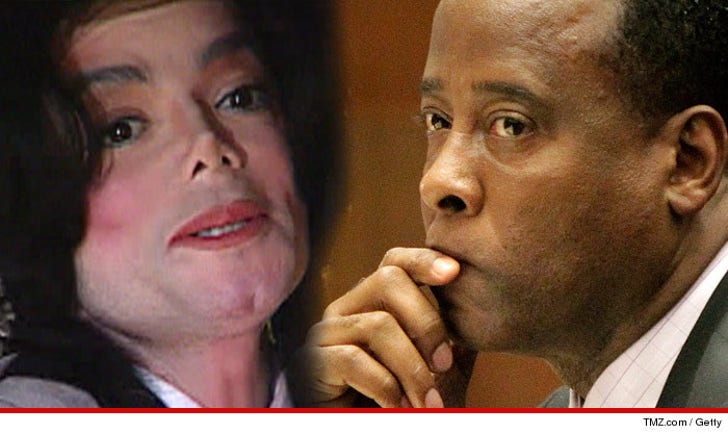 EXCLUSIVE
Conrad Murray is pointing the finger back at Michael Jackson's Estate -- after it threatened to sue over stories he told about holding MJ's penis -- claiming the Estate was the first to open the can of worms that is MJ's medical secrets.
As we reported, the MJ Estate is threatening to sue Murray for blabbing to the media about the singer's sordid medical details -- including a story about holding Michael's penis every night. The Estate is claiming Murray has been violating the doctor-patient privilege by running his mouth in public.
But sources close to Murray tell us, he's not scared ... because he believes once Katherine sued for wrongful death (and exposed a bunch of MJ's medical secrets at the trial) she compromised the doctor-patient privilege on her son's behalf.
Murray's team believes the information the Estate is trying to protect is, at least generally speaking, already out in the public ... exposed during the AEG wrongful death trial ... so he's not saying anything new.