Jameis Winston Case -- COPS NEVER TESTED FOR RAPE DRUGS ... Accuser's Lawyer Says
Jameis Winston Case
COPS NEVER TESTED BLOOD FOR RAPE DRUGS
... Accuser's Lawyer Says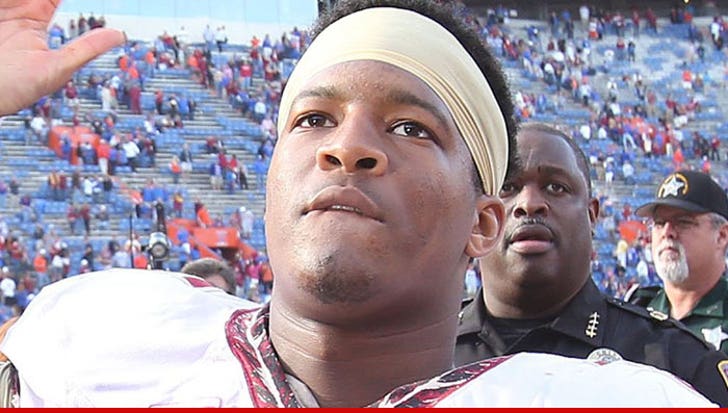 Breaking News
The officials who investigated the Jameis Winston rape case NEVER TESTED THE ACCUSER'S BLOOD FOR RAPE DRUGS ... so says the accuser's attorney.
The attorney, Patricia Carroll, just TRASHED investigators in her first public news conference ... saying investigators completely bungled the case and sabotaged her client in the media.
Among Carroll's allegations -- she claims the State Attorney failed to interview key witnesses. She also claims the accuser's blood was never tested for rape drugs.
Carroll says the state is still in possession of the blood -- and doesn't understand why officials didn't run it through the proper testing.
Carroll also claims officials never released the correct medical records to the media, which show the accuser suffered several injuries from the incident ... including pain in her lower back, sore muscles, and an injury to her foot. Carroll says the accuser was prescribed prescription medication for her pain.
Of course, the State Attorney ultimately decided NOT to pursue charges against the Florida State QB.
Carroll says, "If this doesn't strongly ring as an investigation of a rape victim, instead of a rape suspect ... then I don't know what it is."
Carroll says she wants Florida Attorney General Pam Bondi to launch an investigation into the State Attorney and the Talahassee PD.