Steve Harvey Tried To Strong Arm Wife About Child Abuse Claims
Steve Harvey
Tried to Strong Arm Wife
About Child Abuse Claims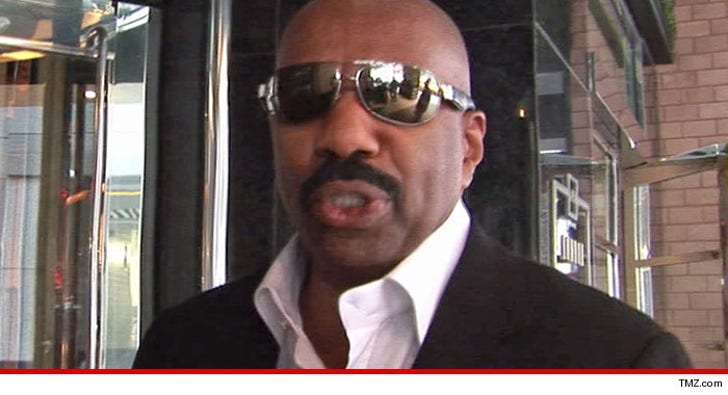 EXCLUSIVE
Steve Harvey tried to pressure his ex-wife into making a mea clupa ... that she lied when she claimed he brutally beat their son ... so she claims.
The letter reads in part, "I have to deal with that [the lie] and answer to God for my behavior."
The letter goes on, "I know that you love our son and would do anything legal to protect him. You are a loving father."
As for Steve's effort to keep the allegations under wraps, the letter goes on to say, "I realize that you sought the sealing of the record as a measure to protect our son from a lot of unnecessary anxiety from his peers and others and to protect us as a unit from a media frenzy."
Mary refused to sign the letter and their war continued ... ending this week with a judge throwing Mary in jail for leaking documents to the media.
As for Steve ... authorities cleared him of the child abuse charges.