LeBron James -- SENSUAL BUMP N' GRIND ... To Montell Jordan Classic
LeBron James
SENSUAL BUMP N' GRIND
To Montell Jordan Classic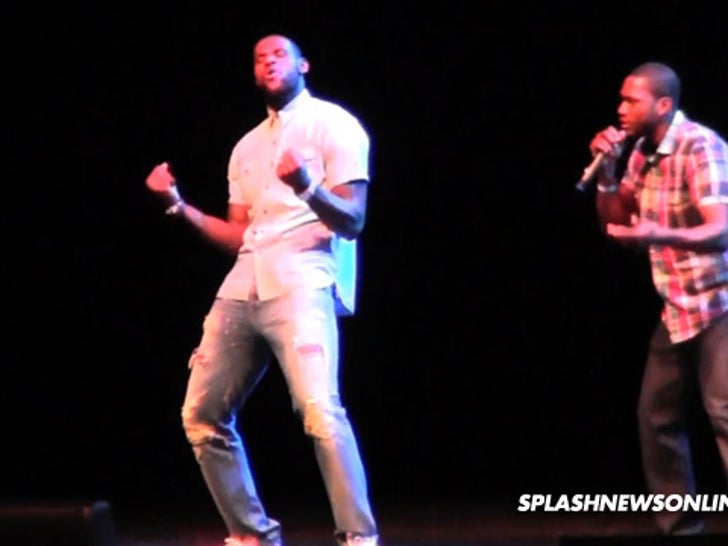 LeBron James got in touch with his sensitive, emotional, crotch-thrusting side at a charity event in Miami this week ... breakin' it down to a Montell Jordan R&B classic ... and it was all on video.
James was part of a performance at Battioke -- an annual charity event thrown by his Miami Heat teammate Shane Battier.
King James -- along with Toney Douglas and James Jones -- got down to the 1998 jam "Let's Ride" ... with all three NBA stars showing off their best '90s Boys-II-Men-style dance moves.
Check out the clip -- it'll take you back to the days M.J. busted out those classic lyrics, "Now baby what's more than incredible, she did her thing ... 5'5" 146, swinging nothing but a g-string."