Omarosa -- I'm Running for School Board ... And I'm Gonna Win!
Omarosa
I'm Running for School Board
And I'm Gonna Win!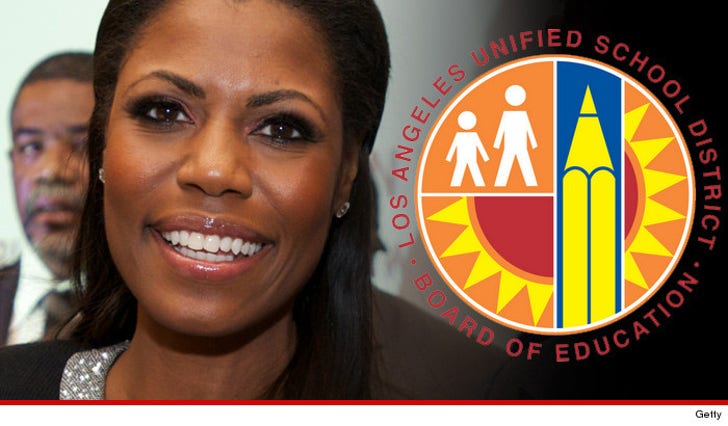 EXCLUSIVE
Omarosa has become the embodiment of reality show evil ... but in a radical turn, we've learned she's running for the L.A. Unified School District to better the lives of children.
The ruthless "Apprentice" star tells TMZ she's passionate about helping kids out of poverty and making them safe.
Here's the thing. Omarosa doesn't have kids ... so what, you might ask, makes her qualified? She tells us she's the Educational Director for the L.A. Clippers Youth Camp, she's helped women and children at an L.A. mission and she just got her certification as an LAUSD teacher.
We're guessing there will be lots of dirty tricks in the campaign. The election is June 3.