Aaron Paul's Car Overheats Outside Premiere -- Need for a Mechanic [VIDEO]
Aaron Paul
Need for a Mechanic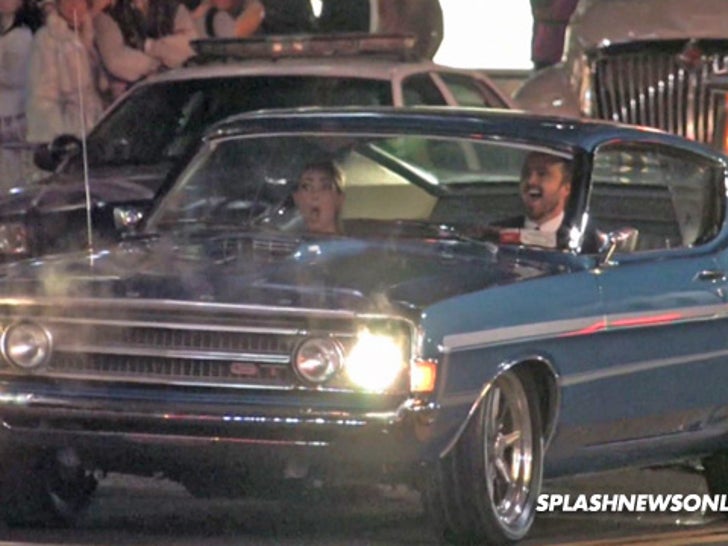 Talk about worst timing ever -- Aaron Paul's badass vintage ride OVERHEATED Thursday night outside the Hollywood premiere for "Need for Speed" ... a movie that's supposed to be about gearhead street racers ... you know, car experts.
The video is pretty fantastic -- Aaron handles the whole situation like a boss, laughing his ass off as steam billows out of his engine just feet away from the red carpet. His wife on the other hand ... she doesn't take it so well.
FYI, the car is a 1969 Ford Torino GT. Jesse Pinkman would approve.