Cara Delevingne & Michelle Rodriguez -- TOPLESS MAKEOUT SESH ... On the Beach [VIDEO]
Cara D & Michelle Rodriguez
TOPLESS MAKEOUT
On the Beach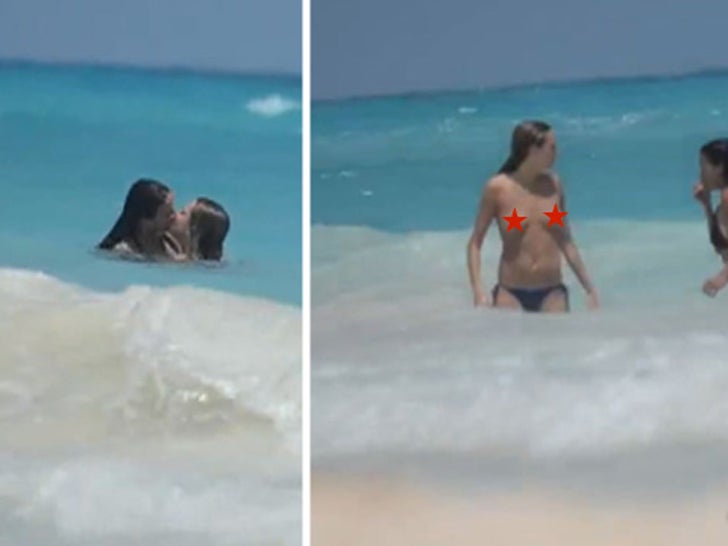 FINALLY!!! Hard undeniable proof Michelle Rodriguez and supermodel Cara Delevingne are banging each other -- unbelievable video footage of Michelle making out with a topless Cara in the ocean ... A TOPLESS CARA ... IN THE OCEAN.
35-year-old Michelle and 21-year-old Cara were vacationing together in Cancun last week -- and Cara took things to a whole new level, leaving her bikini top on the beach ... while she and Michelle canoodled in the water.
It's better than anything we ever could have hoped for.