V. Stiviano -- EMERGES IN PUBLIC ... In Weird Face Mask
V. Stiviano
EMERGES IN PUBLIC
In Weird Face Mask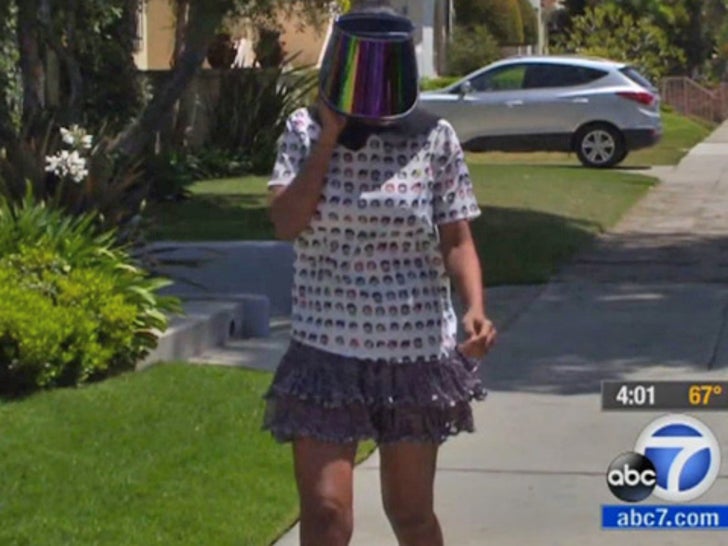 V. Stiviano has finally surfaced ... strutting her stuff in front of news cameras outside of her L.A. home ... with her face hidden behind a weird visor mask thingy.
Stiviano -- the woman on the receiving end of Donald Sterling's racist rant -- decided to take her dog for a walk while an ABC7 camera crew was rolling.
She did not seem put off by the cameras ... but ultimately didn't say a word -- simply talking on her cell phone while walking back and forth in a short skirt and a funky top.
As for Donald Sterling, he's still M.I.A. ... and we're guessing won't be walking around the streets of L.A. anytime soon.