Serena Williams -- Bride Calls BS on 'Jealousy' Rumors
Serena Williams
Bride Calls BS on 'Jealousy' Rumors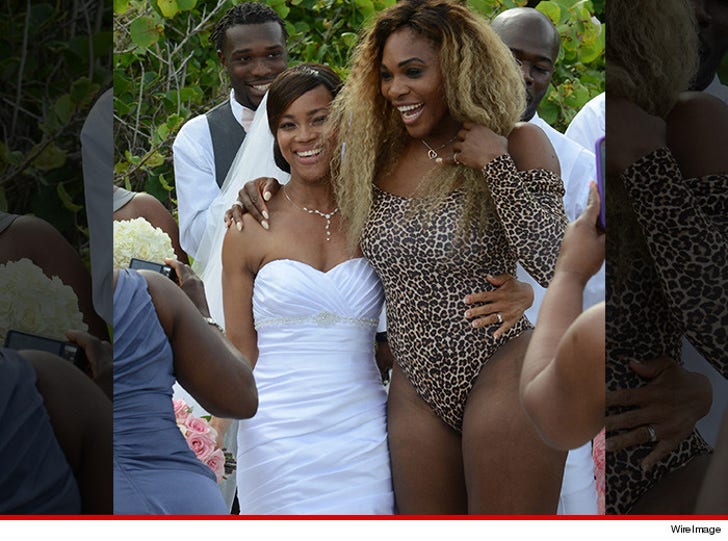 Exclusive Details
Everyone knows ... you don't try to upstage a bride on her wedding day -- but the bride at the wedding that a bathing suit-clad Serena Williams crashed in Miami this weekend says she was totally cool with sharing the spotlight on her big day.
After the photos surfaced, there were rumors on social media that the bride -- Ruth -- was furious at Williams for stealing her thunder.
But TMZ Sports spoke with Ruth moments ago and she tells us it couldn't be further from the truth.
"I was totally cool with it. I was very excited," Ruth said ... noting Williams waited until AFTER the ceremony to join the festivities.
But Ruth says she thinks the surprise celebrity appearance was so cool ... "Even if Serena came while I was walking down the aisle, I still would have been OK with that."