Tamar Braxton -- You Just Got SUED DOT COM!!!
Tamar Braxton
You Just Got ...
SUED DOT COM!!!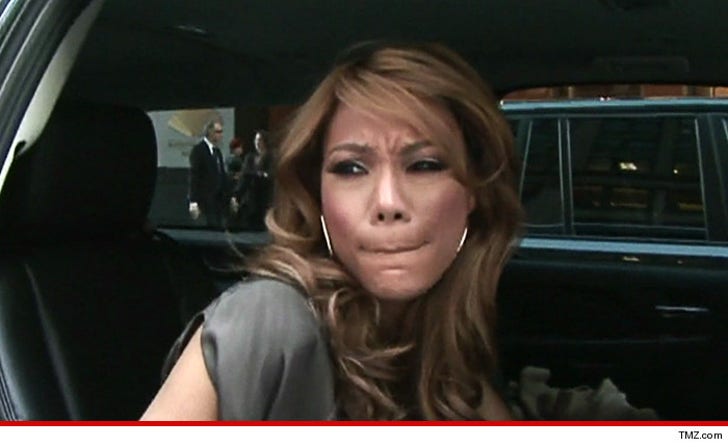 EXCLUSIVE
Tamar Braxton is in some legal trouble DOT ORG ... cause a songwriter claims Tamar straight up stole one of the songs on her new album ... and even stole her vocals!
According to a new lawsuit ... Emmi Kozulin claims she co-wrote "One on One Fun" with Angela Hunte. Kozulin then recorded a version of the song on her own.
Kozulin claims Hunte gave the song to Braxton for her album "Love and War." Kozulin admits Hunte had the right to license the lyrics ... but Kozulin claims Braxton's recorded version included vocals from Kozulin's version ... and that crosses the line.
Kozulin claims -- as co-writer of the song -- she's entitled to 50% of the royalties ... plus damages.
A rep for Braxton tells us the fight is between the writer and producer ... and, "has nothing to do with Tamar."