Aaron Hernandez Jail Tattoos -- No New Ink in the Clink
Aaron Hernandez
NEVER GOT JAILHOUSE TATS
... Officials Say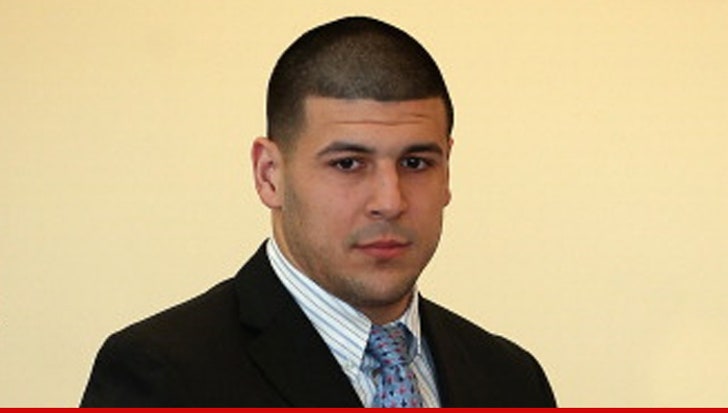 EXCLUSIVE
Aaron Hernandez has not received a single jailhouse tattoo during his time in the clink, despite reports to the contrary ... officials tell TMZ Sports.
Bristol County Sheriff Thomas Hodgson tells us ... investigators searched Hernandez's body after reports surfaced that new ink appeared on his hand after he started his stint in Bristol County Jail.
Some reports had suggested that the tats on the back of his right hand that read, "CBS/WBS IWBTG" -- were administered illegally while behind bars.
But Sheriff Hodgson says the hand tattoo -- along with every other tattoo on the former NFL star's body -- was accounted for when Aaron arrived to the jail.
Translation -- he does NOT have a jailhouse tat.
In fact, we found photos from the day Hernandez was arrested last year ... and you can clearly see the markings on his right hand.