Kevin Durant Partying with James Harden -- NBA Stars Hit Hollywood Nightclub
Kevin Durant
PARTYING WITH JAMES HARDEN
... At Hollywood Nightclub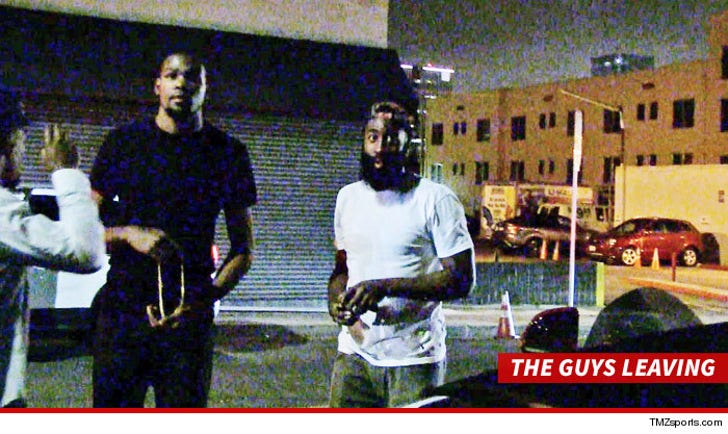 EXCLUSIVE
With their teams both eliminated from the NBA playoffs, former teammates Kevin Durant and James Harden hooked back up in L.A. last night to hit the Hollywood club scene together.
TMZ Sports has footage of the guys -- who played together in Oklahoma City before Harden was traded to Houston -- hitting up Playhouse nightclub with an entourage and a couple of good lookin' females.
The guys got to the club just after midnight ... and left just after 2 AM.
Fun Fact -- Rihanna was at the club at the same time the NBA stars were inside ... but so far, it's unclear if they all hung out.