Amy Van Dyken's Spinal Cord 'COMPLETELY SEVERED' in ATV Accident
Amy Van Dyken
SPINAL CORD 'COMPLETELY SEVERED'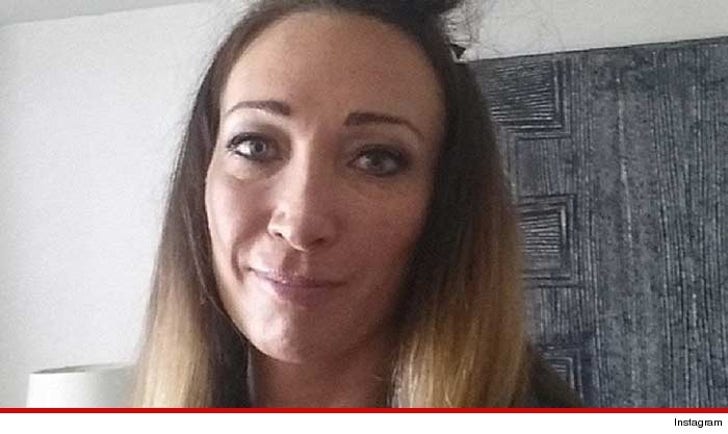 Exclusive Details
Olympic swimming legend Amy Van Dyken severed her spinal cord in her ATV accident this weekend -- and doctors performed emergency surgery to repair her spine ... this according to her family.
According to a witness, Van Dyken "launched" over a curb Friday afternoon in an ATV area in Arizona known as Torreon ... and plummeted 5 to 7 feet ... before crashing into the ground.
Paramedics raced to the scene and found Amy conscious but unable to move her toes or her feet. She also could not feel anything touching her legs.
According to the crash report, obtained by TMZ Sports, Amy's husband told officials Amy was NOT consuming any alcohol that evening.
Her husband, Thomas Rouen, also told officials "just a couple days prior he had switched the throttle mechanism on the ATV from a thumb accelerator to a twist accelerator. [He] was unsure if that may have caused a problem in how Amy was used to operating the ATV."
The report notes Amy was not wearing a helmet at the time of the crash.
Now, Amy's family has released a statement saying her husband Tom was by her side when a helicopter arrived to transport her to a hospital in Scottsdale where "an amazing team of doctors performed emergency surgery to repair her spine and stabilize her."
The family says, "Amy's spinal cord was completely severed at the T11 vertebrae, but, miraculously, a broken vertebrae stopped within millimeters of rupturing her aorta, and she did not suffer any head trauma."
"Amy awoke within hours of surgery acting like her typical spunky, boisterous, ebullient self and has spent the last 24 hours entertaining her family and her medical staff in the ICU. She has made at least one male nurse blush. Amy's attitude has been overwhelmingly positive and optimistic. She has been far more of a comfort to us than we have been to her."