Donald Sterling -- The Black People Love Me Tour Continues!
Donald Sterling
Black People Love Me
Tour Continues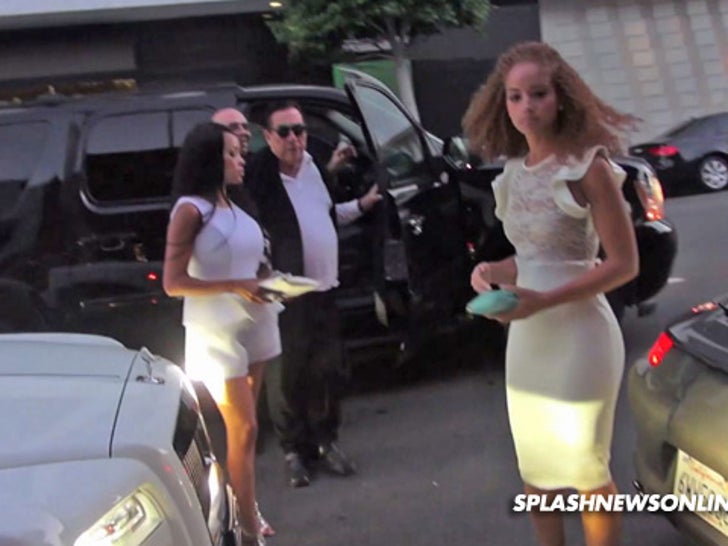 Donald Sterling may not like his friends to be seen in public with black people ... but he clearly doesn't practice what he preaches ... because he publicly paraded 2 hot black chicks in Bev Hills.
Sterling and a few extremely attractive women hit up Mr. Chow in Beverly Hills ... a restaurant that -- not coincidentally -- ALWAYS has a paps waiting out front.
The embattled soon-to-be former Clippers owner walked in with the girls, but they walked out with friends ... leaving us to wonder just how many hot chicks Sterling was able to wrangle for the meal.