Amy Van Dyken in Hospital After ATV Accident -- Posts Smiling Pic from ICU
Amy Van Dyken
Posts Smiling Pic from ICU
'I'm Doing Great'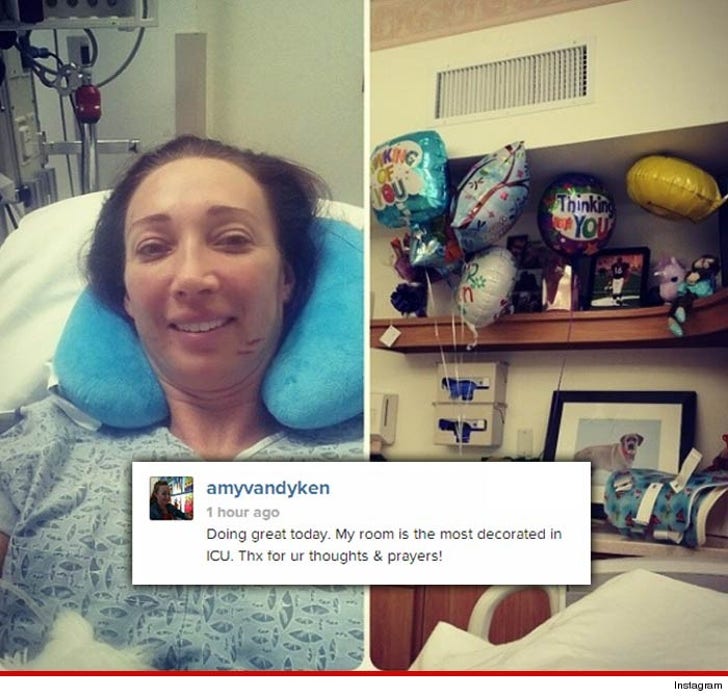 Breaking News
Just days after her spinal cord was severed in an ATV crash, U.S. Olympic swimming great Amy Van Dyken just posted a SMILING photo from her hospital room ... assuring her fans she's "doing great."
This woman is incredible.
As we previously reported, Van Dyken was rushed to a hospital in Scottsdale, AZ for emergency surgery on Friday after her ATV plummeted 5-7 feet off of a sidewalk ... leaving her without feeling in the lower half of her body.
Amy's family insisted she was trying to stay positive about her situation -- and moments ago, she posted a hospital room selfie, flashing a smile, and including a message, "Doing great today. My room is the most decorated in ICU. Thx for ur thoughts & prayers!"