Ex-Patriots Star Matt Light -- CORNHOLES WAY INTO RECORD BOOKS
Ex-Patriots Star
CORNHOLES WAY INTO RECORD BOOKS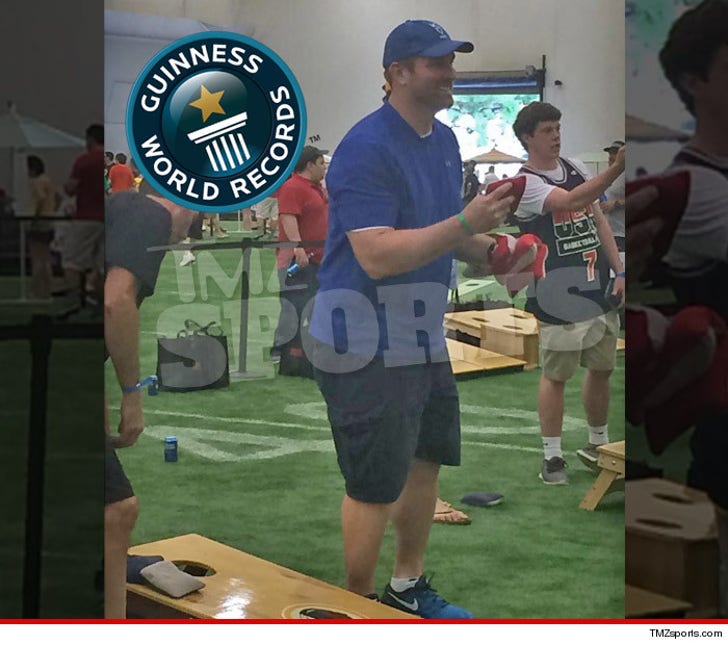 Exclusive Details
He came. He saw. He cornholed ... a lot ... and now ex-New England Patriots star Matt Light believes his cornhole tourney this weekend was so massive, it broke a WORLD RECORD!!
As we previously reported, Light hosted his 2nd annual Cornhole Commotion tournament in Foxboro, Mass on Saturday to benefit his charity The Light Foundation, which helps at-risk youth.
Event organizers tell us ... 158 teams came out to compete -- smashing the old record of 145!! Matt submitted the proper paperwork and evidence (video and photos) to the people at Guinness -- and expects the organization to certify the record shortly.
As far as how Matt did in the tourney -- he advanced to the second round ... but couldn't cornhole his way any further than that.
Still, pretty damn impressive if you ask us.