Fred McGriff on Tony Gwynn's Death -- 'It's a Sad Day for Baseball'
Fred McGriff
on Tony Gwynn:
'It's a Sad Day for Baseball'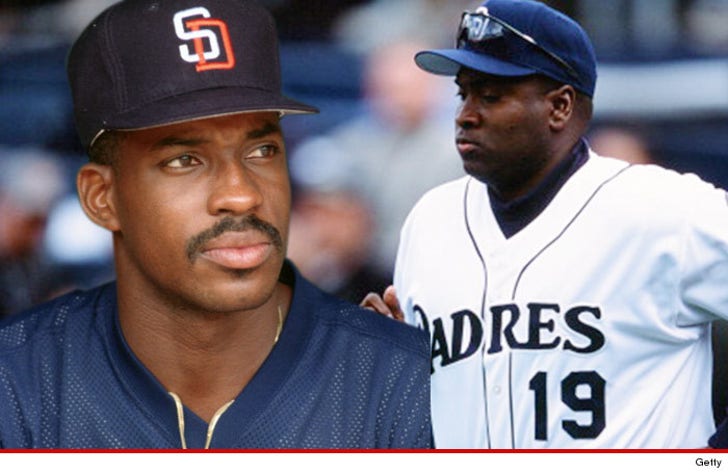 EXCLUSIVE
"Today is a sad day for me. It's a sad day for the San Diego Padres ... and for baseball in general."
-- Fred McGriff on the passing of Tony Gwynn
TMZ Sports spoke with Gwynn's former Padres teammate moments ago ... and he told us that even though they only played together for 3 seasons, he considered Tony a good friend.
"He was the ultimate pro," McGriff said ... "Best hitter I ever played with."
Crime Dog says besides being a great ballplayer, Tony had one of the best reputations in pro sports for being a great guy.
"He was a good father. Everyone considered Tony a good person. No one ever had anything bad to say about him. I'll miss him."
FYI -- Tony's son, Tony Gwynn Jr., just tweeted ... saying:
"Today I lost my Dad, my best friend and my mentor. I'm gonna miss u so much pops. I'm gonna do everything in my power to continue to make u proud. Love you pops!"