Marion Barber -- 5 Cop Cars Responded to Arrest Scene
Marion Barber
5 Cop Cars
Responded to Arrest Scene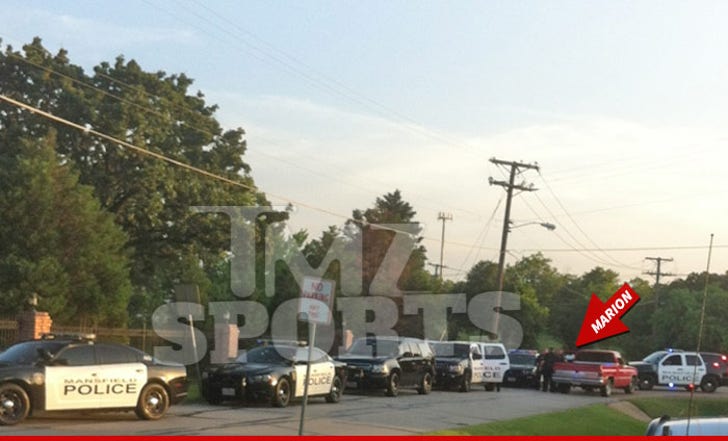 EXCLUSIVE
Five marked police cars responded to the scene where former NFL star Marion Barber was arrested Sunday ... and TMZ Sports has a photo.
We broke the story ... Barber was taken into custody in Texas around 8PM on Sunday evening -- and though cops aren't saying why they arrested the former Dallas Cowboys RB, it's clear they made sure they had enough manpower to control the situation.
For the record, Barber was a PUNISHING player in the NFL -- and was known for trucking would-be tacklers with his violent running style ... so, yeah ... we get why cops would send the cavalry.
Witnesses tell us ... when cops arrived to the scene, they spoke with Barber for roughly 2 hours before he was handcuffed and placed into a squad car.
We're told people who watched the situation unfold from a nearby restaurant applauded and cheered when cops finally brought the situation to a close.
Barber was being held for "mental detention and observation" -- though cops won't say why.