Shaquille O'Neal -- Secret DJ Training ... In Miami Beach
Shaquille O'Neal
Secret DJ Training
... In Miami Beach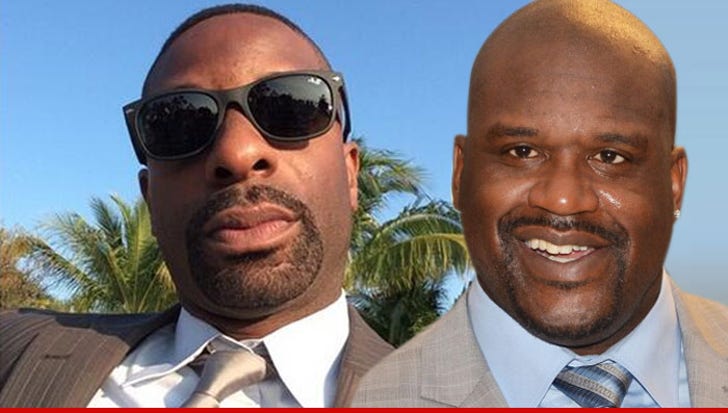 EXCLUSIVE
Shaquille O'Neal's upcoming DJ gig at a Vegas nightclub isn't a joke -- the NBA star has been secretly training in the art of the turntable for years ... TMZ Sports has learned.
We spoke with DJ Irie -- the team DJ for the Miami Heat (who's also appeared with Shaq on "Inside the NBA") and he tells us Shaq has been practicing in private since his playing days.
"When Shaq was in Miami he actually made a studio in his house," Irie says ... "We'd go there and make beats and do mashups. He was very much into DJ'ing. We actually made 3-4 mixtapes."

"We had a preseason game in Puerto Rico one year and I was there DJ'ing a party. Shaq came up to the booth and said 'Let me get on.' The first song he played was 'Move B**ch' by Ludacris. He rocked me!"
Irie says Shaq has a "natural feeling" for DJ'ing ... but says if he had to offer one piece of advice for his gig at the Chateau in Vegas on June 27th, it would be, "Keep a healthy balance of showmanship and playing great music."
He adds, "Remember -- above all, the folks are coming to dance and have a great experience. Rock the party, but keep a good balance."