Scottie Pippen Races GOLDFISH ... At Kentucky Bar
Scottie Pippen
RACES GOLDFISH
... At Kentucky Bar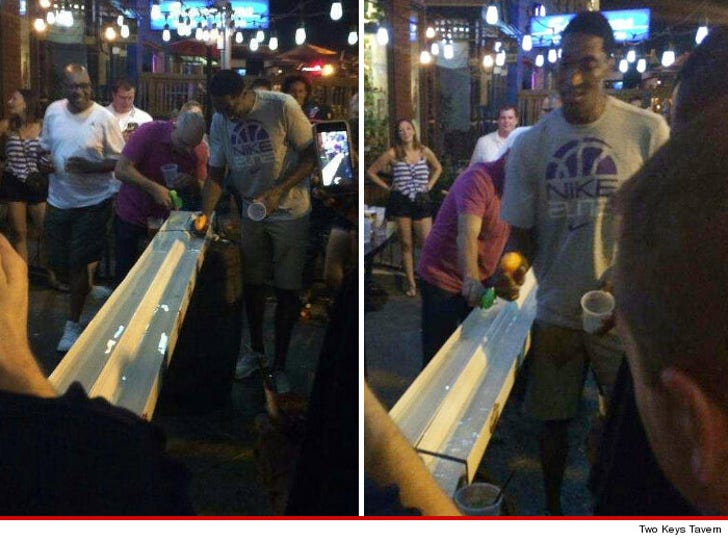 Exclusive Details
Scottie Pippen made a triumphant return to the world of sports last night -- racing a goldfish at a bar in Kentucky ... and TMZ Sports has learned he did pretty well ... for a rookie.
The Chicago Bulls legend walked into Two Keys Tavern in Lexington on Tuesday (the only night of the week the bar holds goldfish races) ... and asked if he could get in on the action.
The GM of the bar tells us ... Scottie selected a fish, which he named "Pippen Champion" -- and entered it into the NCAA-style tournament.
We're told Scottie's fish actually WON it's first race -- and he advanced to Round 2 ... but "Pippen Champion" couldn't hang with the advanced group and got dominated in it's second race.
The GM tells us Scottie couldn't have been nicer -- and took tons of pics with fans. He was also with music honcho World Wide Wes.
As for the winner -- we're told the fish that was crowned champion last night was named, "Slippery When Wet" ... and it's owner took home a $50 gift card for Two Keys Tavern swag.