Shelly Sterling -- Donald Threatened to Kill My Lawyer!!!
Shelly Sterling
Donald Threatened to Kill My Lawyer!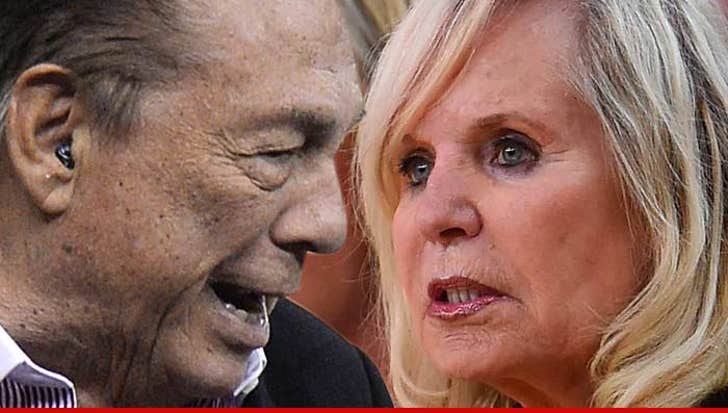 EXCLUSIVE
Donald Sterling threatened to MURDER Shelly Sterling's attorney, Pierce O'Donnell, during a phone call earlier this month ... this according to Shelly who will try to smack Donald with a restraining order later today ... TMZ Sports has learned.
Sources connected to the situation tell us ... when Shelly's lawyers go to court this morning, they will tell the judge that Donald called Pierce on June 9th and threatened to "sue everyone" connected to the sale of the L.A. Clippers.
We're told ... Shelly says during the call, Donald told Pierce that he will "take you out" -- which Shelly and Pierce both believe is a direct threat on his life.
Shelly's camp believes it's further proof that Donald is mentally incapacitated and unable to manage his business affairs.
Shelly also claims that Donald has personally tried to intimidate two doctors who are both scheduled to testify about his diminished mental capacity during the hearing.
Shelly wants a judge to issue an order banning Donald from threatening or intimidating O'Donnell, the doctors ... or any other witnesses connected to the case.