USA Vs. Portugal: World Cup 2014 -- Was Michael Bradley To Blame For USA's Tie?
Alexi Lalas
STOP BLAMING BRADLEY
... Blame Defenders Instead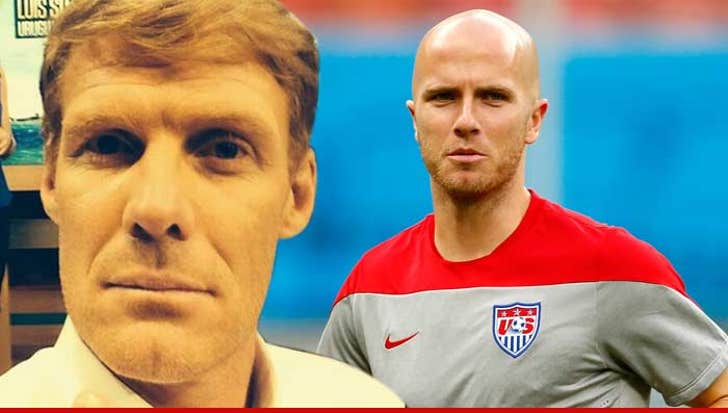 Breaking News
Alexi Lalas wants everyone to STOP PICKING ON MICHAEL BRADLEY ... claiming it wasn't his fault Team USA blew it against Portugal yesterday -- instead, he's pointing the finger at 2 other players.
Let's face it ... Bradley has been under fire for the way he nonchalantly gave up the ball in the final seconds of the match ... leading to a Cristiano Ronaldo-assisted goal with time winding down.
But Lalas is adamant ... the blame doesn't belong with Bradley -- tweeting out to the critics, "Stop it. The goal was not because Michael Bradley lost the ball. It wasn't a complicated play. Defenders needed to defend."
Boom -- calling out the defenders ... Alejandro Bedoya and DaMarcus Beasley.