Skate Phenom Asher Bradshaw -- Diagnosed with Concussion ... After Scary Skate Crash
10-Year-Old Skate Phenom
Diagnosed with Concussion
... After Scary Skate Crash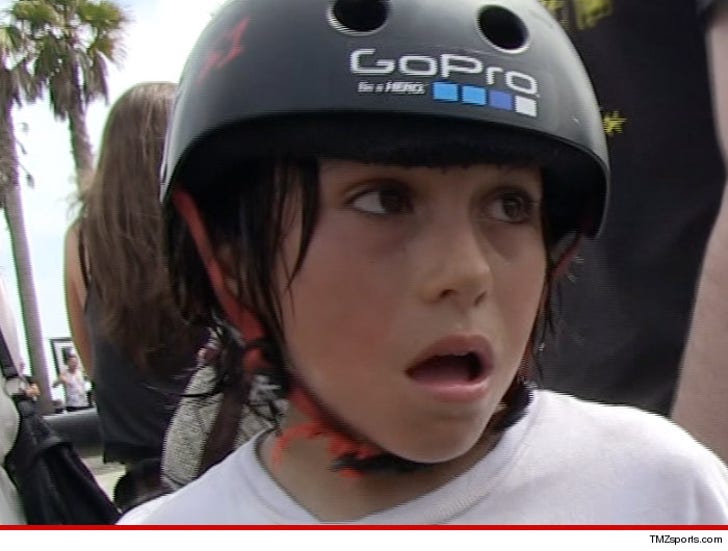 EXCLUSIVE
10-year-old skateboard phenom Asher Bradshaw was taken to a hospital and diagnosed with a mild concussion after a frightening collision during a competition this weekend ... this according to Asher's manager.
As we previously reported, Asher -- who shot to superstardom after pulling off a 900 earlier this year -- smacked his head against a wall HARD when he collided with another skater during an event in Venice, CA.
Despite the pain, Asher picked himself up and continued with the competition -- and iced down his spine and fingers.
Now, Asher's manager tells us ... after the event, Bradshaw was taken to Children's Hospital, where doctors diagnosed him with a mild concussion.
We're told ... Asher is currently "at home resting in accordance with doctors' instructions."