Hope Solo Released From Jail -- Pleads Not Guilty In Domestic Violence Case
Hope Solo
RELEASED FROM JAIL
Pleads Not Guilty In Dom. Violence Case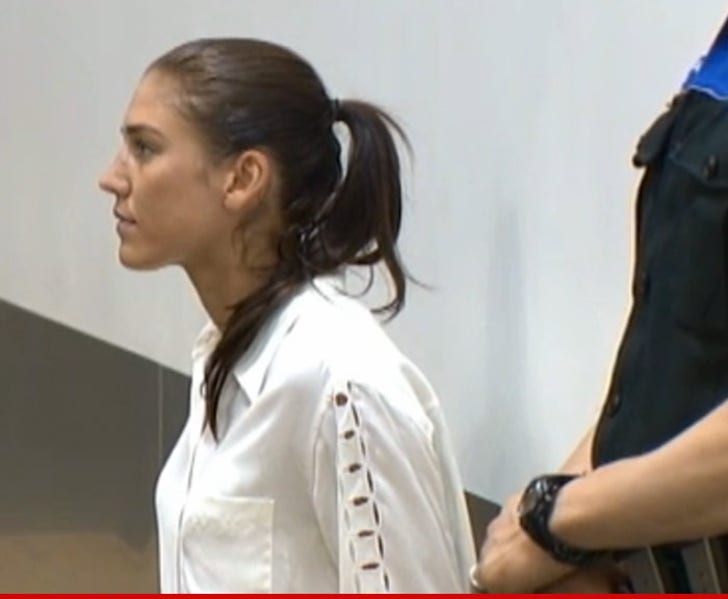 Breaking News
Hope Solo is officially out of jail ... after pleading not guilty to beating up her 17-year-old nephew and sister during a house party this weekend.
The Team USA soccer player appeared in front of a Seattle-area courtroom and where she copped the plea -- and was ordered to stay away from both alleged victims.
Solo was released on personal recognizance ... she's due back in court in August.
Solo's attorney also issued a statement saying she's "not guilty of any crime" ... adding, "In fact, our investigation reveals that Hope was assaulted and injured during this unfortunate incident."
Of course, Hope's version of the incident is different from the one cops believe happened -- that she was drunk and violent and "hitting people." Cops say the two alleged victims had visible injuries.
One last thing, during the hearing Hope identified herself as "Hope Stevens" ... the last name of her husband Jerramy Stevens ... a former NFL player.