Joan Rivers: Kristen Stewart Lawsuit Threatened Over Slutty Comments (VIDEO)
Joan Rivers
K-Stew Threatened to Sue Me
Over Slutty Comments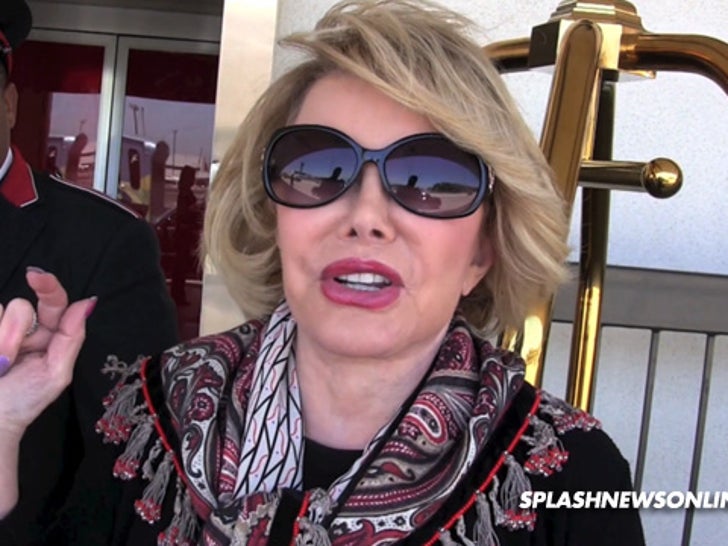 Kristen Stewart threatened to sue Joan Rivers for saying her way to stardom was the casting couch.
Joan writes in her new book -- "Diary of a Mad Diva" --- "Many stars only do one thing well. Of course, the best one-trick-pony is Kristen Stewart, who got a whole career by being able to juggle a director's balls."
Now here's the thing. Although the book is satire, the statement is written as truth, especially with the backdrop of Kristen's very public, self-inflicted wound over her relationship with her married director, Rupert Sanders.
We've learned Kristen's lawyer contacted Joan's people and threatened to sue for defamation, unless Joan 86'd the slutty references. Joan's people tell us ... the prologue of the book -- due out early next month -- makes it clear it's all for laughs.
A source close to Joan tells us ... they THINK Kristen's lawyer may have backed down, because it's been radio silent since the threat was delivered.
Joan has made it clear ... she doesn't care how Kristen feels about the book. The passage stays in.