'Saved by the Bell' Star -- Ellen Page Should Play Me ... In New Lifetime Movie
'Saved by the Bell' Star
Ellen Page Should Play Me ...
In New Lifetime Movie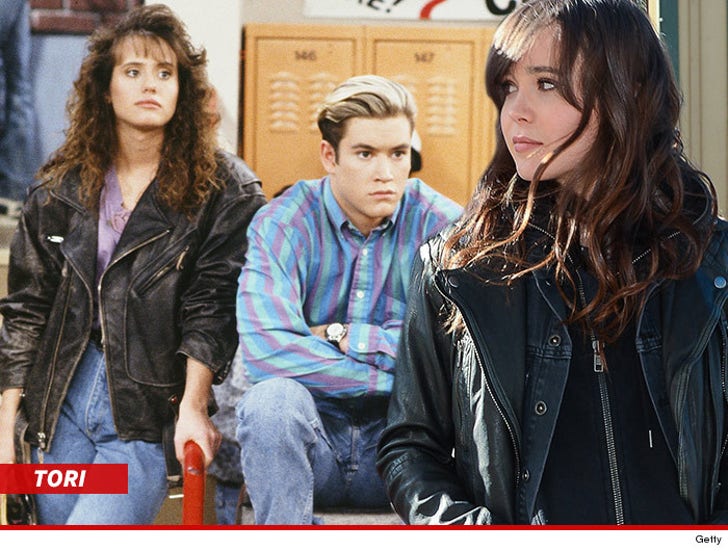 EXCLUSIVE
"Tori Scott" from "Saved by the Bell" says only one actress is worthy of slipping on her leather jacket and roaming Bayside High for a new Lifetime movie -- and she's an Oscar nominee.
Leanna Creel tells TMZ she'd love to see Ellen Page play her in "The Unauthorized Saved by the Bell Story" ... but says she realizes it's unlikely since it's not a feature film. A girl can dream, can't she?
As far as making a possible cameo -- Leanna says no one's called, but even if they did ... it would just be too weird to go back.
Still, she says she'll definitely be watching September 1st.