Shogo Kubo -- Former Z-Boy Friend Says a Skateboarding Death Would've Been More Fitting
Shogo Kubo
Former Z-Boy Friend Says
A Skateboarding Death Would've Been More Fitting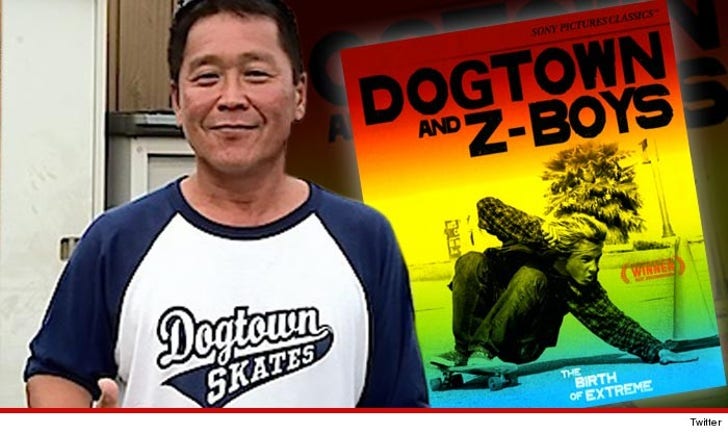 EXCLUSIVE
If Shogo Kubo was going to die, dying while doing a sick skateboarding move would have been the best way to go ... so says his former Z-Boy friend and famed filmmaker Stacy Peralta.
Peralta tells TMZ Sports he was shocked to hear of Kubo's passing, but that he had not seen his former skateboarding friend in over 20 years ... at the premiere of Peralta's documentary, "Dogtown and Z-Boys."
"We were all outsiders, but he was a triple outsider," Peralta told TMZ Sports. "He actually learned to speak English through skateboarding. He didn't have any money, so we were always pitching in for him, but no one cared. As a human, he was incredibly sweet."
As for Kubo's passing while surfing, Peralta told us, "He passed away doing something he loved. It's poetic. The only thing that would've been more fitting is if it happened during a front side aerial."