Adrian Peterson Case -- SUSPECT IS A SOCIOPATH ... Says Victim's Mother
Adrian Peterson Case
SUSPECT IS A SOCIOPATH
... Says Victim's Mom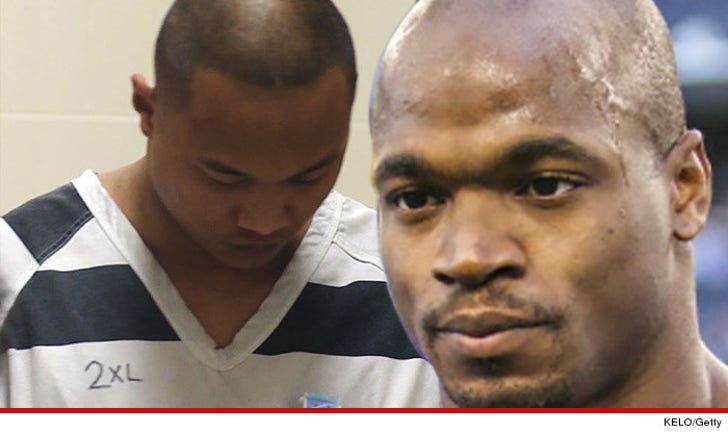 EXCLUSIVE
The man who allegedly killed Adrian Peterson's son last year should NEVER have been released from jail ... so says the boy's grandmother who says the suspect is a dangerous sociopath.
As we previously reported, the suspect in the murder case -- Joseph Robert Patterson -- was arrested earlier this week on suspicion of kidnapping the child's mother, Ashley Doohan, and attacking her.
Patterson had been free after posting the $750k bond that was set after he was arrested for murder last year -- and now Ashley's mother tells TMZ Sports the judge should NOT make the same mistake twice.
"He's a sociopath," she tells us ... "We're fine, as long as [Patterson] remains locked up."
Ashley's mother tells us she's heard rumblings that her daughter and Patterson had reconciled after Patterson allegedly killed her son last year ... but her mom says the rumors are completely FALSE.
As for Ashley's current condition after the alleged kidnapping incident -- her mom says, "She's doing fine. She's safe now."