Dutch Airline Apologizes for 'Adios Amigos' Tweet -- KLM: SORRY, MEXICANS!
Dutch Airline
Sorry Mexicans!
KLM Apologizes for 'Adios Amigos' Tweet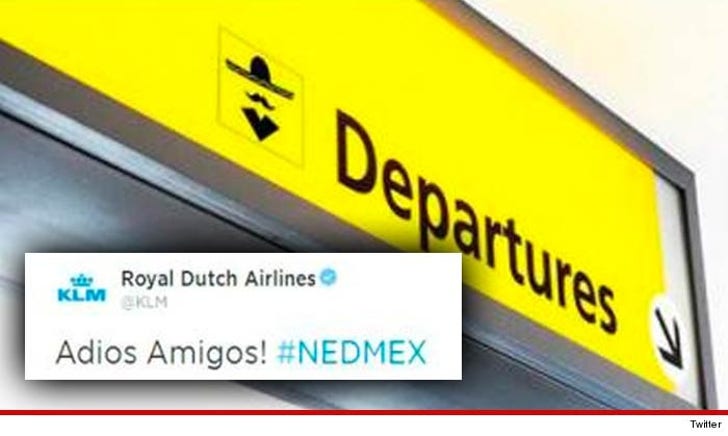 Breaking News
The Dutch airline that celebrated The Netherlands win over Mexico with a tweet that said, "Adios Amigos" -- coupled with a stereotypical pic of a man in sombrero -- is now apologizing.
KLM has been under fire ever since the airline posted the message Sunday -- which featured an image of a mustached man in a poncho and a sombrero next to a sign that said, "Departures."
The tweet pissed off a TON of people -- including actor Gael García Bernal who blasted the airline on Twitter ... saying, "I'm never flying your s**tty airline again. F**k you big time."
Now, the airline has finally responded ... issuing a statement that says, "We realize that our posts on Twitter and Facebook following the match triggered many emotional replies. We emphasize that it was never our intention to hurt anyone's feelings."
"In the best of sportsmanship, KLM apologizes to those who feel offended. In respect of the many reactions we received we decided to remove the posts."
For the record, KLM also issued the statement en Espanol.