Justin Bieber's Bodyguards Get Rough With Paparazzi -- 'Look What Happens' (VIDEO)
Justin Bieber
Pleads to Photogs After Bodyguards Get Rough ...
'Look What Happens in My Life'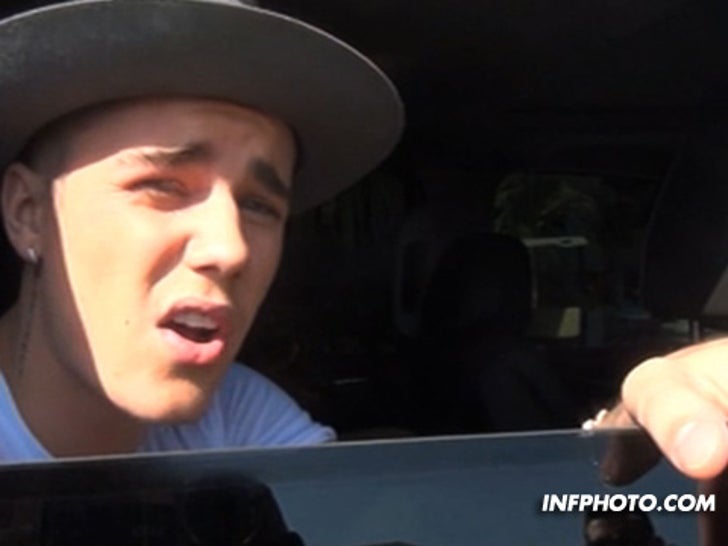 Justin Bieber's bodyguards got physical with paparazzi trying to shoot his arrival at a yacht party in Miami -- prompting Justin to get a little whiny ... pleading about how difficult his life has become.
Watch the vid ... Justin was about to kick off his booze-filled 4th of July bash when one of his bodyguards -- who's already been arrested in Miami -- threw a hard forearm into the chest of a pap running up to the scene.
To his credit, Justin tried to calm the situation from the backseat of his SUV limo -- asking the paps to just back up 10 feet, but when they didn't he went into woe-is-me mode.
You gotta see Justin beg a female photog, "This is so ridiculous. Look what happens in my life."
And then he got on the yacht and partied without a worry in the world.