Hank Baskett -- Still Ringing Kendra Wilkinson ... On the Daily
Hank Baskett
Still Ringing Up Kendra Wilkinson
... On the Daily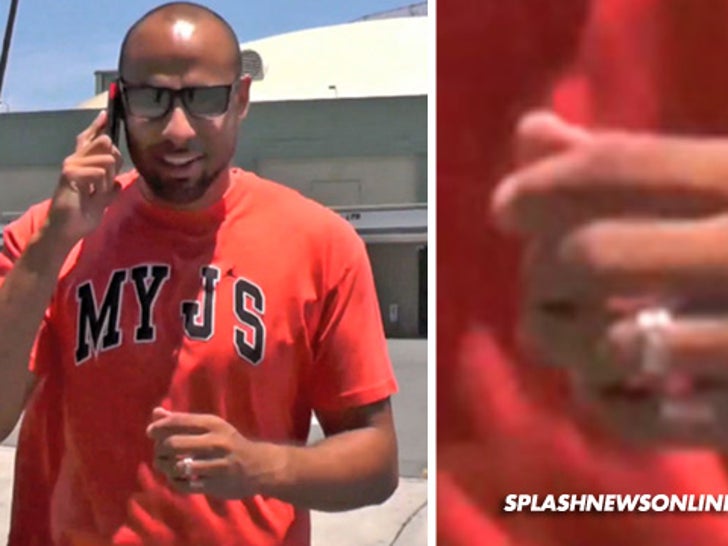 Hank Baskett says he's still talking to Kendra Wilkinson on a regular basis -- but if that's the best you can say about your marriage ... you know there's trouble.
Baskett updated a photog in Hollywood today about his attempts to patch things up with Kendra after his alleged affair -- but Hank's biggest statement was on his left hand.
Hank was still wearing his wedding ring in the video, but when we shot Kendra the other day ... she wasn't wearing hers (though we're told she hardly ever does).
Makes you wonder what they're talking about ... everyday.