Shaquille O'Neal -- TRUCK BOOTED AGAIN ... Tow Man Choked ... Again
Shaquille O'Neal
TRUCK BOOTED AGAIN
Tow Man Choked ... Again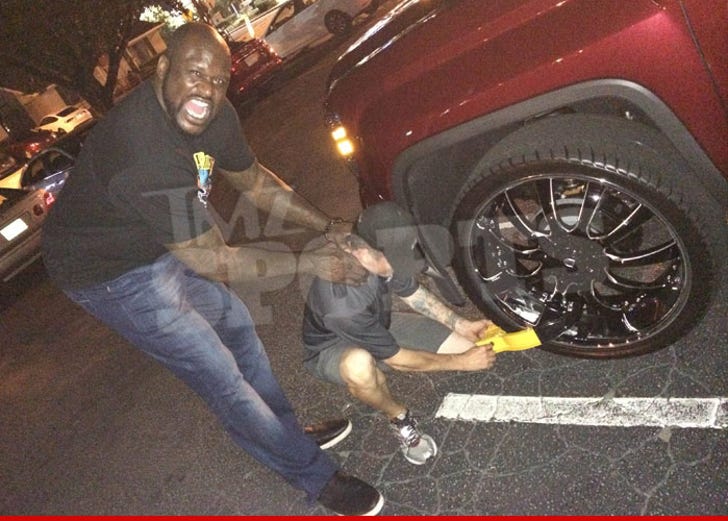 EXCLUSIVE
Shaquille O'Neal's truck was booted ... for the second time.
Don't worry, Shaq didn't hurt the guy -- it was a playful choking -- and just like last time, the NBA great got off the hook without having to pay a cent.
It all went down in front the Instanblue Lounge in Georgia earlier this week where Shaq was hanging with friends ... and when he emerged, he noticed a guy putting a boot on his ride.
The booter is Spence Beck of ABS Booting -- who tells us just like last time, Shaq was super nice about the whole ordeal and explained that the whole thing was just a stupid mistake.
"The pay box is old-school, and Shaq didn't push his money through the slot all the way."
In the end, Spence says he pulled off the boot and let Shaq go ... and just like last time, the two made a video to remember the moment.