NY Jets Rookie -- Arrested for Assault ... After Alleged Hotel Fight
NY Jets Rookie
Arrested for Assault
After Alleged Hotel Fight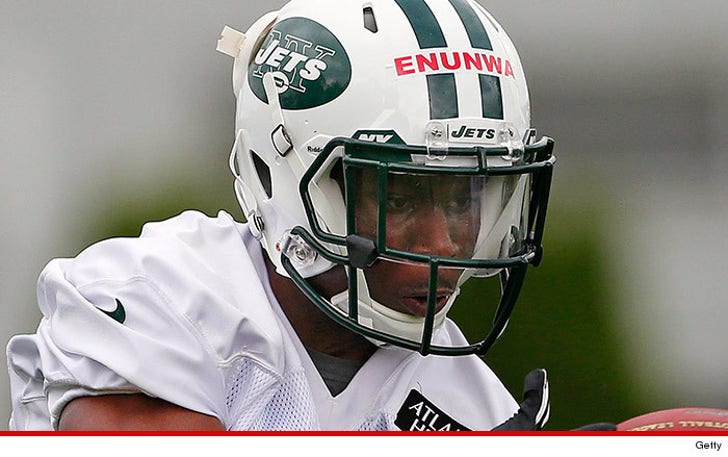 EXCLUSIVE
NY Jets rookie wide receiver Quincy Enunwa -- a 6th round pick from Nebraska -- was arrested Sunday evening after allegedly getting into a fight at a New Jersey hotel ... TMZ Sports has learned.
Officials say ... 22-year-old Enunwa -- who's currently on the Jets practice squad -- was charged with simple assault stemming from an altercation while staying at the Wyndham Hamilton Park Hotel.
Cops say Enunwa -- the MVP of the 2014 Gator Bowl -- was transported to a nearby station where he was booked and released.
We're told the alleged victim suffered minor injuries and did not need to go to the hospital. Cops have not revealed the ID of the other person involved or explained why the two were fighting in the first place.
FYI -- Enunwa was cut from the Jets the day after the arrest ... but was eventually signed to the practice squad 24 hours later.