Wes Welker -- Churchill Downs Backs NFL Star ... No Signs of Drug Use
Wes Welker
Churchill Downs Backs NFL Star
No Signs of Drug Use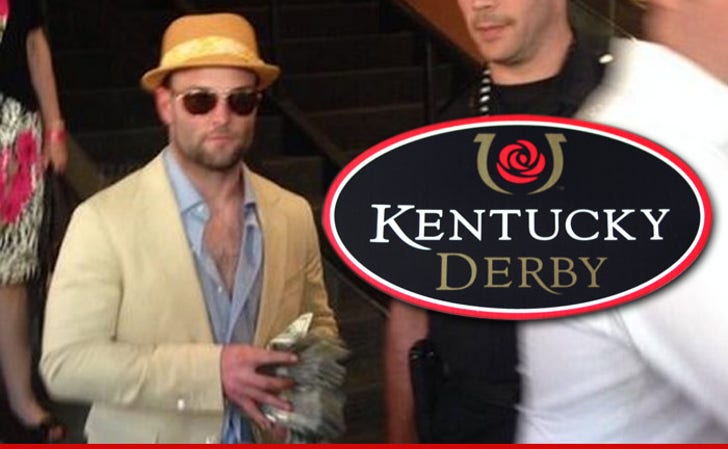 EXCLUSIVE
Churchill Downs has no problems with Wes Welker -- with reps telling TMZ Sports there were no signs he was doing drugs during the Kentucky Derby ... noting that he's welcome back to the track anytime.
Welker was suspended by the NFL for 4 games for testing positive for amphetamines -- and there are reports he was poppin' Molly (MDMA) during the Kentucky Derby in May.
But Darren Rogers -- Senior Director of Communications at Churchill Downs -- tells us there were no problems concerning Welker during the Derby.
"We have no issues with Mr. Welker," Rogers said ... "We hope to see him back at the track soon."
There was buzz that someone may have filed a complaint about Welker dabbling in illegal substances at the track during the race -- but Rogers insists that's simply not true.
"We received no reports [indicating Welker used drugs at the track]."
For his part, Welker has denied doing any drugs -- ever.
Tom Brady was with Welker at the Derby ... but when he was asked if he saw Wes "take anything" -- Tom laughed off the question and said, "I got no comment on that, no."