Joan Rivers -- Clinic Room Was Stocked for Worst Case Scenario
Joan Rivers
Clinic Room Was
Stocked For Worst Case Scenario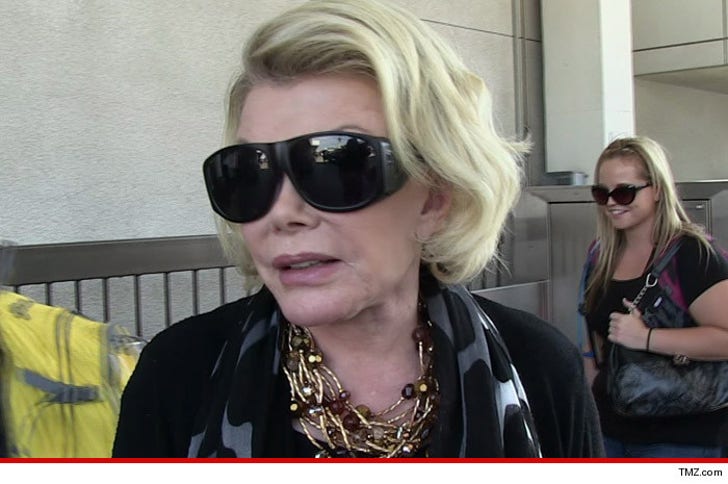 EXCLUSIVE
The room at Yorkville Endoscopy where Joan Rivers went into respiratory and cardiac arrest ... was well equipped to handle life or death emergencies, just like any first rate hospital ... TMZ has learned.
Sources connected to the clinic tell us Joan's room contained state of the art resuscitation devices ... including a cardiac defibrillator and instruments to clear a patient's blocked airway. As you'd expect ... all the nurses and physicians are certified in Advanced Cardiac Life Support, we're told.
Further, we've learned the NY Health Dept has already visited the clinic to review documentation related to Joan's case, and to interview staff members who treated Joan.
The review will, no doubt, include determining whether anesthesia was administered to Joan, and by whom. We're told Yorkville employs in-house anesthesiologists who are board certified.
Of course, even with the best equipment ... human error is always possible -- which is largely what the health department will try to determine.