Justin Bieber -- Mayweather, Meet Selena
Justin Bieber
Mayweather,
Meet Selena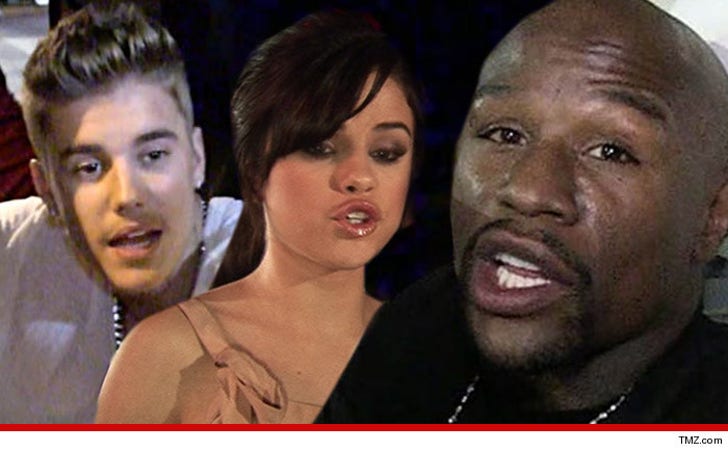 EXCLUSIVE
Looks like Justin Bieber is done living the bachelor life ... he actually brought his girlfriend Selena Gomez to Las Vegas for the Floyd Mayweather fight -- and she's gonna meet his boxing BFF.
Sources close to Bieber tell us the couple hit up the Hard Rock pool party Saturday and Selena was spotted with friends in a picture posted on Shots.com. Bieber also posted a pic poolside.
We're told Selena and Floyd have surprisingly never met -- Biebs usually rolls to Vegas with his boys -- but he plans to introduce the two after the fight.
Normally Lil Wayne and J.B. walk Floyd to the ring ... but Weezy is on tour -- so right now it's looking like Wiz Khalifa will be taking his place.