ATL Rapper Killer Mike -- Hawks Owner Is NOT A Racist ... He's A Businessman
ATL Rapper Killer Mike
Hawks Owner's NOT A Racist
... He's A Businessman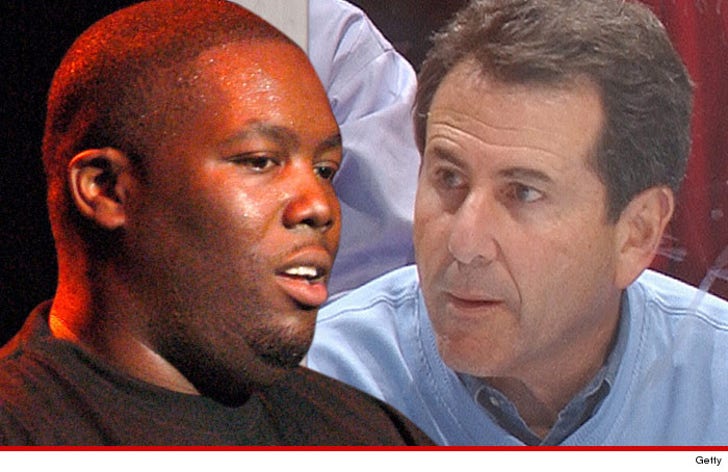 EXCLUSIVE
ATL Hawks owner Bruce Levenson is being UNFAIRLY labeled a racist over his now infamous email -- so says ATL rapper Killer Mike who tells TMZ Sports the only color on BL's mind was GREEN!
The email (from 2012) went viral last weekend -- and in it, Levenson explained that the high percentage of black people at his games was scaring off rich white people.
Mike, who's signed to T.I.'s Grand Hustle label, says there's NOTHING WRONG with making those observations.
"It's not remotely racist at all. What I read was a business man trying to fill up his seats with the demographic that spends the most money."
Mike adds, "I own a barber shop. I make it a point for people to know I cut white people's hair. If white people 30 to 55 aren't coming to Hawks games, you have to do whatever you need to do to get them there."
Mike does admit that the email was "crass" -- but he thinks people should stop being so quick to throw that word "racist" around.
"We should save that outrage for a time when it's really warranted."