Kanye West --- Still Cool With Wheelchaired Fan ... Yeezus Rides With Us
Kanye West
Still Cool With Wheelchaired Fan
... Yeezus Rides With Us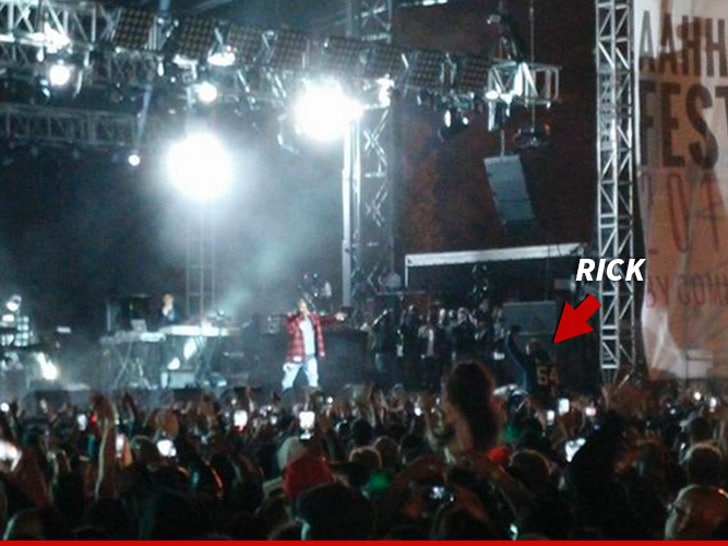 Exclusive Details
Twitter
Kanye West called out a disabled fan in his audience again -- but this time he actually scored points with the wheelchair bound crowd surfer ... who tells TMZ there's no grudge over that super awkward moment in Australia.
Rick Guardino was at Kanye's benefit show in Chicago last weekend when friends hoisted him up above the crowd. In the video ... it looks like Yeezy spots Rick and actually salutes him in the middle of his rap.
So, was Kanye just trying to do a wheelchair make good in Chi town? Rick admits this was his first time at a Yeezus show, but he's convinced the rapper does NOT have anything against disabled people.