Kanye West -- FLIPS OUT on Photog After Slamming Head on Sign
Kanye West
MELTDOWN
Goes Berserk on Pap After Smashing Head on Sign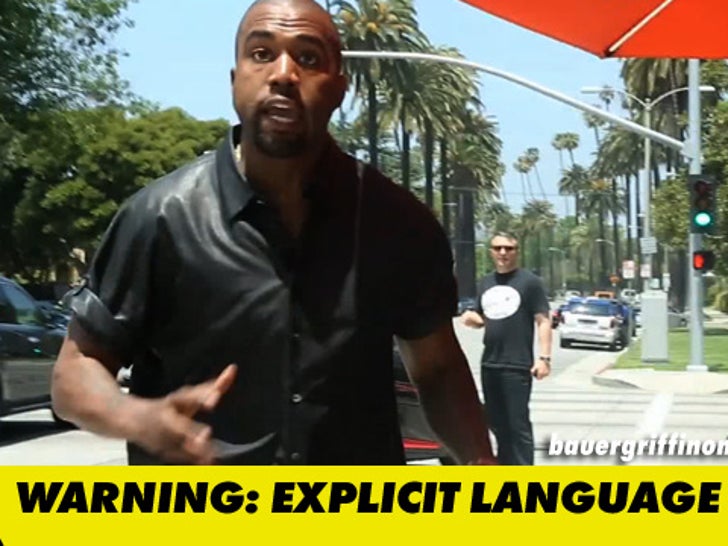 So much for a cooler, calmer Kanye ...
West just emerged from a restaurant in L.A. and exploded on a photog -- not a TMZ guy -- screaming at the cameraman to stop taking photos, ASAP.
Minutes before the incident, Kanye had banged his head into a metal sign while trying to hide his face from a pack of paparazzi ... and blamed it on the snappers.
West restrained himself from going after the paps in the moments after the head-slamming, only to emerge from the eatery minutes later ... even angrier than he was before.
The pap told West he had just arrived on the scene -- and meant no harm.
West eventually turned around and went back into the restaurant. It's unclear if Kanye ever laid a hand on the photog.