Michael Strahan -- STRIPPING IN 'MAGIC MIKE' SEQUEL ... But No Dong
Michael Strahan
STRIPPING IN 'MAGIC MIKE' SEQUEL
... But No Dong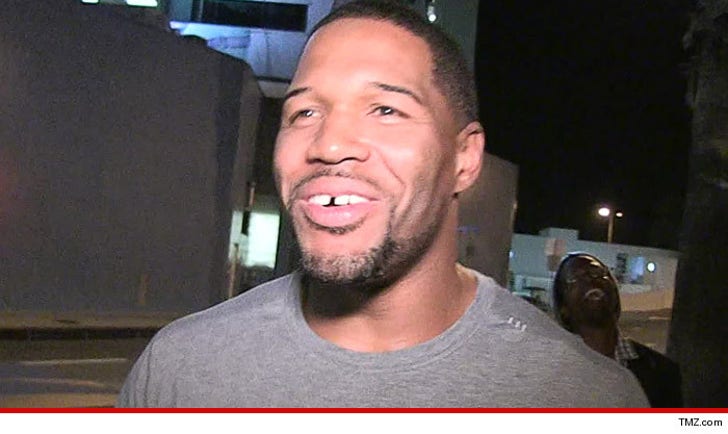 EXCLUSIVE
Michael Strahan will be playing a STRIPPER in the upcoming "Magic Mike" sequel ... in a bona fide acting role ... but if you're expecting to see the G-Man's little man, you're going to be sorely disappointed.
Our stripper sources tell us ... the NFL Hall of Famer will "definitely be topless" in the movie, but "anything below the waist is still being discussed."
But even if Strahan agrees to a G-string, you won't see his man junk -- as one production source puts it, "It's rated R, not X. No full frontal."