Dez Bryant -- Crashes HS Homecoming Dance ... 'Can I Cut in?'
Dez Bryant
Crashes HS Homecoming Dance
'Can I Cut In?'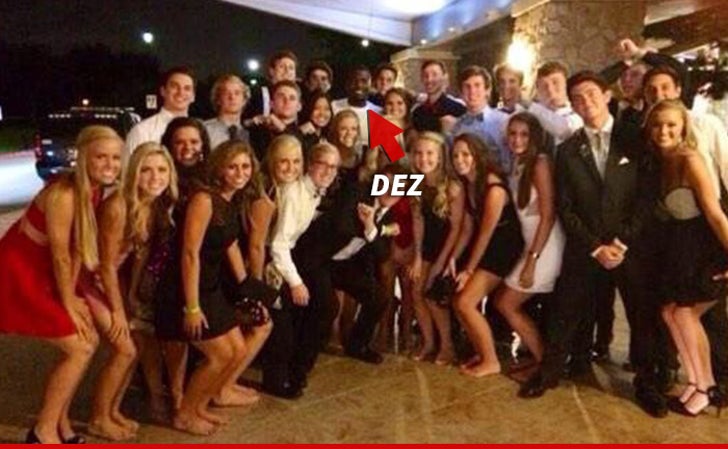 Exclusive Details
Dez Bryant is one-upping Vince Vaughn and Owen Wilson ... 'cause the Cowboys WR crashed a high school homecoming dance this past weekend ... and the kids went NUTS!!!
It all went down at the Gaylord Hotel in Grapevine, TX -- just outside of Dallas -- where a group of high school kids were getting ready to leave the dance when a black Bentley rolled up.
We spoke with Kevin -- one of the kids in the group -- who tells us when thy realized the man in the car was #88, they started "throwing up the X" -- Dez's signature TD celebration ... and he came over to hang out.
"We all freaked out and asked for a picture," Kevin says ... who tells us Dez was super-nice to everyone and struck pose after pose until everyone got a pic.
"He was an awesome guy ... and extremely kind to all of us."
Too bad the Saints defense doesn't feel the same way.